Introduction
Photo-electric sensors offer a wide variety of sensing options and find a significant place in the Industrial Automation applications. These sensors work on the optical principle either in a visible or invisible spectrum of light. They can be either Light barrier or Reflective type. The sensor contains a pulsed light source and sensing takes place by measuring the light intensity falling on the receiving photo sensitive element. The Target either breaks a beam of light or reflects it back to the detector to activate the sensor output..
The introduction of these types of Photo-electric sensors have enhanced the capability of Mikrosen in providing right solutions for the most challenging applications in Process Control and Automation for the past 2 decades.
Features
Ease of installation
Adjustable sensitivity levels
Compact & miniaturized versions
High degree of Interference protection
Auto-diagnostics & Networking options
Easily visible light indicators even from long distance
Long sensing ranges
Possibility of small object detection
Able to detect virtually any target material
Able to detect color, texture and shape variations
Principle of Operation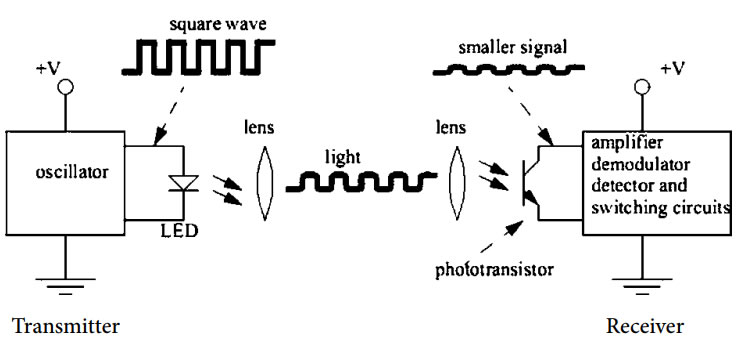 Applications
For checking presence, shape, color, distance and thickness – optimized for Robotics automation, assembly and handling
Part detection and counting, stack height monitoring, through-glass sensing, small parts orientation, marking detection, level detection, etc.
Finds applications in wide range of markets including Textiles, Aerospace, Healthcare, Fabricated metal industries, Material handling, Food processing, Packaging, etc.